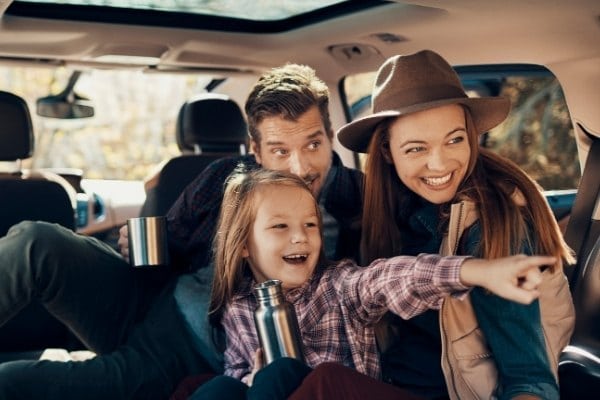 04 May

Top Tips To Plan A Winter Escape

Did you know that holidays are actually good for you? Research shows that taking time off from work or school helps lower stress levels, improve health and wellbeing, and even lead to a more positive outlook on life. So why not beat the winter blues this year and plan a winter escape? Wherever you choose to go – whether skiing or snowboarding, road tripping or whale watching, hiking or hot springs – these top tips will help you prepare.
Research before you go
Researching where you're going helps you get a better understanding of what you'll see and do. It lets you make choices and plan the things you want to include so you don't miss out. And most importantly, it gives you the ability to make informed and on-the-spot decisions if something goes wrong while you're travelling. When doing your research, here are some things you may want to check:
Find the best places to stay by reading online reviews on sites like TripAdvisor.
Get recommendations from family and friends.
Check where your accommodation is located and how close you are to shops, restaurants and areas of interest.
Consider transport – flights, public transport, taxis, rental cars or parking if you're driving.
Check the expected weather for the time of year.
Decide what equipment, clothing or other essentials you'll need.
Plan a rough day-to-day itinerary so you don't miss out doing the things you want to.
Set a budget
While it might sound a bit dull to plan a holiday budget, knowing how much you have to spend (and save!) will help you avoid overspending and give you time to compare prices and find the best deal. Calculate how much average costs are for food, transport, activities, excursions and anything else you'll need to pay for. It's easy to be impulsive when spending on a holiday, so setting a daily budget for each of these costs is a good idea.
Use online booking sites to compare prices of hotels and other accommodation. And remember that special events or holidays could mean an increase in prices so be on the lookout for any off-peak savings. Don't be discouraged if you haven't managed to save quite enough to pay for your holiday. Personal loans – like holiday loans – could be an option to help pay for big expenses like flights or accommodation.
Buy travel insurance
Winter weather can really mess up your travel plans. From slippery roads and snowed-in flights to winter sports injuries on the slopes. When planning a winter escape, you never know what could happen so it's a good idea to plan for the worst and protect yourself with travel insurance.
With travel insurance, you're protected when things go wrong on your winter holiday. When your trip is delayed, changed, interrupted or cancelled, travel insurance could cover any extra costs. If you find yourself in hospital because of an injury or accident, travel insurance could help pay for expensive medical bills. And if any of your belongings are stolen, lost or damaged during your holiday, travel insurance can help you replace or repair them.
Book early
Holiday season is typically the busiest time of the year for airlines, accommodation providers, and activity suppliers. So it makes sense that the earlier you book, the more chance you have of getting your first pick of your travel dates and departure times.
Booking early also means you may be able to lock in a better price and, if you're travelling as a large family or group – for a wedding or a special reunion – booking early can help ensure your group is accommodated together and no one is left out.
Pack smarter
Packing winter gear doesn't leave a lot of room in your luggage, but staying warm and dry is imperative. There are ways to pack light even in winter. To help you pack smarter, here are some tips on what to include in your winter holiday luggage:
A good hat, something that covers your ears and back of your neck, made of fleece or wool for maximum warmth.
Weatherproof shoes and thermal socks.
Warm, waterproof, quick-drying gloves.
Thinner, warm long-sleeve tops, fleece and wind-and-waterproof jacket to layer up.
Don't forget sun cream and sunglasses!
Beat the winter blues
Nothing beats the winter blues quite like a holiday. Keeping active and sharing time with family and friends are vital to good health and mental wellbeing. So start planning your winter escape today.
Don't put off planning your dream holiday because you don't have enough saved up. With holiday loans from Max Loans, you'll get fixed and competitive interest rates, flexible loan repayment options, and no hidden costs. Contact the Max Loans team today to find out more about NZ loans.
Apply Now
Find this article helpful? Don't forget to like it or share it on Facebook.