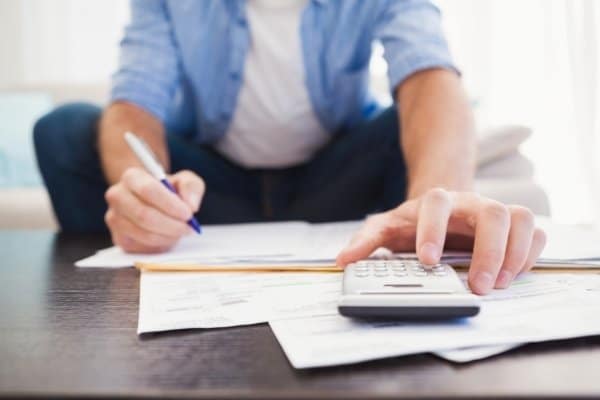 04 Mar

Step-By-Step Guide To Getting Your Debt Under Control

Stuck in a trap of paying back debt? You're not alone. If you're concerned about how you're going to clear expensive credit card debt or manage those buy now, pay later credit purchases, here is our step-by-step guide to getting your debt under control.
Step 1: Check your credit report
The first step to getting your debt under control is understanding the current state of your finances, and a good place to start is with your credit report. Falling behind – or even missing repayments – is not only stressful, it also affects your ability to borrow in the future. Because any time you apply for credit – be it a personal loan, home loan, or even utilities – lenders first check your credit report to see how well you manage your repayments, and use this information to determine whether or not to lend to you. That's why it's so important you maintain a good credit history, by repaying debt on time and in full and not missing any repayments.
Checking your credit report is easy and free, and something all borrowers should do regularly. By tracking your credit score, you can keep on top of any errors that could occur, ensure your personal information is always updated and correct, remain appraised of your current financial situation and be motivated to continue to improve it if necessary. After all, a healthy credit score improves your chances of success when it comes to future credit applications.
Step 2: Make a list
How much you owe will directly impact your budget and guide how you're going to manage to pay it back. So make a list of all your current debt, minimum repayments and the applicable interest rate you're being charged. That way you'll have a much clearer picture of your current financial situation. And that will help you determine the best method to quickly and cost effectively reduce your debt while still having enough to pay for your everyday needs.
Include all credit payments – like your credit cards, HP purchases or any other accounts that you're making instalment payments on. Add it all up to get the total you owe. And while it can be confronting listing all of your debt, it's helpful to know you're taking steps to take control of your finances and working towards clearing your debt.
Step 3: Consider your options
Now that you have a clearer idea of how much debt you have to repay, you may need to consider strategies for how you'll go about repaying your debt. Some people choose to pay back the higher interest debt first in order to save on interest charges. For others, clearing small amounts of debt is motivating, as each small debt paid back is one less debt they owe.
Another strategy for paying back high interest loans is debt consolidation, which may allow borrowers to consolidate almost all they owe into one manageable personal loan. Some of the benefits of debt consolidation loans include a much lower interest rate than that charged by credit cards or buy now, pay later credit purchases, as well as the ability to turn multiple loan repayments into a single repayment, making budgeting so much easier.
The right financial solution will depend on your current circumstances and financial situation so it's best to discuss your options for debt consolidation loans with a Personal Lending Adviser from Max Loans.
Step 4: Apply for finance
Armed with the right advice, tailored to fit your unique financial situation, you're on track to pay back your debt on time and in full. Once you've decided on the right strategy, apply for finance online with Max Loans and we'll do the rest. You can also use our online loan calculator to work out how much you may be able to borrow and what your repayments could look like.
Alternatively, if you are a homeowner, our experienced Mortgage Advisers at Max Mortgages may be able to help increase your home loan to pay off your other debt. Give us a call on 0800 ASK MAX (0800 275 629) to discuss your needs and options!
Helping you manage your debt
With access to a variety of personal loan providers, the Max Loans' team works hard to find the most competitive personal loans NZ wide. Our processes are simple and straightforward, designed to make things easy for you. Get in touch today to find out more about debt consolidation loans that could help get your debt under control.
Apply Now
Find this article helpful? Don't forget to like it or share it on Facebook.