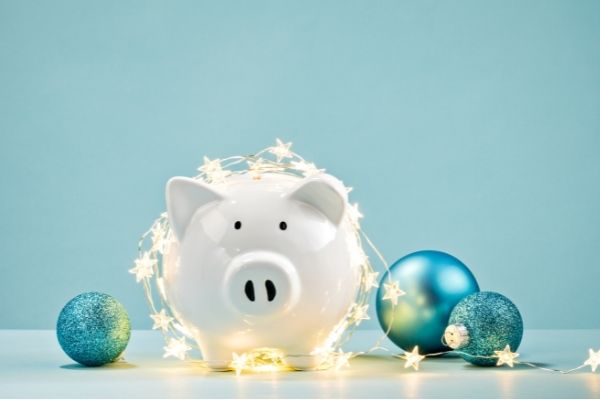 24 Dec

5 Financial Tips For The Upcoming Holiday Season

The countdown to the holiday season has begun. When it comes to preparing for the upcoming holiday season, a little bit of planning goes a long way. And being careful not to overspend helps avoid financial stress. Start the new year without any regrets of how much you've spent during the holiday season, by following these 5 financial tips for the upcoming holiday season.
1. Set a holiday budget
Managing your spending – and controlling how much you spend – is the best way to keep yourself out of debt during the holiday season. And one way to do that is to set a holiday budget that limits what you buy and how much comes out of your bank account. From gifts to entertainment to travel and food, write down all of the extra expenses that need to be factored in during the holiday season, and then prioritise your shopping list according to how much you have to spend.
For more on how to write a holiday budget, check out this blog post: How To Budget For Christmas: 3 Simple And Quick Ways.
2. Look out for deals and shop online
Planning gifts in advance can be a great way to snap up bargains. However, for one reason or another, you may end up leaving most of your holiday shopping to the last minute. If you have not yet filled up your cart with gifts for the holidays, don't panic – many stores are open till late these days, and you may find the best bargains by shopping late! A tip to prevent overspending is to keep emotions out of gift buying and look around for discounts to help you save. To make your shopping more efficient, you can also consider the option of shopping online and picking up at the store – many stores now provide this option. It's far less stressful, and you can probably visit 10 stores within 20 minutes from the comfort of your home!
3.  Be flexible with your travel plans
Got travel plans for the holidays? It's a well-known fact that booking a holiday early can save you money.  However, 2021 is not a usual or typical year – the country's biggest city, Auckland, had just moved out of lockdown this month, and many Kiwis choose not to plan as far ahead as they usually do because they just don't know what is going to be happening. That leaves many vacationers without much time to plan and book a trip before Christmas. However, if you really need a holiday break to relax and unwind from the stress of daily life this Summer, it's still possible – a caravan or motorhome holiday could be just what you need! In fact, travelling by motorhome or with a caravan is one of the most flexible ways to travel – you have total freedom in terms of where you wish to stop, what you want to do and how long you want to stay. Check out this blog to know more about reasons to go on a motorhome holiday.
If you've not had time to save enough for your holiday, consider a holiday loan to help make your holiday dreams a reality. Or car finance through Max Loans could get you that dream motorhome or caravan you've always wanted. Our insurance team at Max Insurances can also help you arrange motorhome insurance or caravan insurance to cover your prized possessions if things go wrong.
4. Use credit with caution
Using cash when you're shopping for the holiday season is an easy way to keep track of how much you've spent and what you have left in your budget. And if you only spend what you have allocated in your budget, you avoid carrying any debt over into the new year. Credit cards may be more convenient, but they often lead to overspending and high interest charges if you're unable to pay off your balance in full each month.
Setting a savings goal each month for a holiday season fund is one way to ensure you have enough in your budget to pay for all the extra expenses at this time of year. But if you haven't managed to save over the year, to ease the cash squeeze, consider applying for a personal loan. Emergency loans through Max Loans are personal loans designed to help cover those extra seasonal expenses. Compared to credit cards and store cards, emergency loans can come with much lower interest rates, and with this type of loan you'll know what it will cost and when it will finish with no surprises. Get in touch with us today and let us help you compare personal loans NZ wide to find the best solution!
5. Talk to a Personal Lending Adviser
It's easy to get caught up in the joy of gift giving and the fun of entertaining during the holiday season. But that can mean overspending and starting the new year with spiralling out-of-control debt. To stay focused and on budget and not let your spending catch you out, get financial advice from a Max Loans' Personal Lending Adviser. At Max Loans, our team of Advisers work with you to help you determine a realistic budget that can help you avoid unnecessary debt.
For those already struggling with debt, help is at hand and a Personal Lending Adviser can provide advice around debt consolidation loans that consolidate all debt into a single personal loan with a much lower interest rate and a manageable repayment schedule.
Staying on track financially
Keeping your finances in check over the holiday season not only improves your financial health but your overall wellbeing too. If you'd like financial advice around budgeting for the upcoming holiday season, consolidating debt into a manageable debt consolidation loan, or emergency loans to help pay for those extra expenses, talk to the team at Max Loans.
Apply Now
Find this article helpful? Don't forget to like it or share it on Facebook.